<! -- Blog Post -->
Bare Conductive's Electric Paint
What is it ?
Bare Conductive's Electric Paint is like any other paint, except it conducts electricity. As a good alternative to jumper wires, it's often used to paint sensors, draw circuits, repair PCBs or cold solder.
You can easily apply it almost on any surface, including glass, paper, plastic or wood. The paint dries quickly at room temperature and can be easily removed by water and soap.
It's a great addition to your maker's box.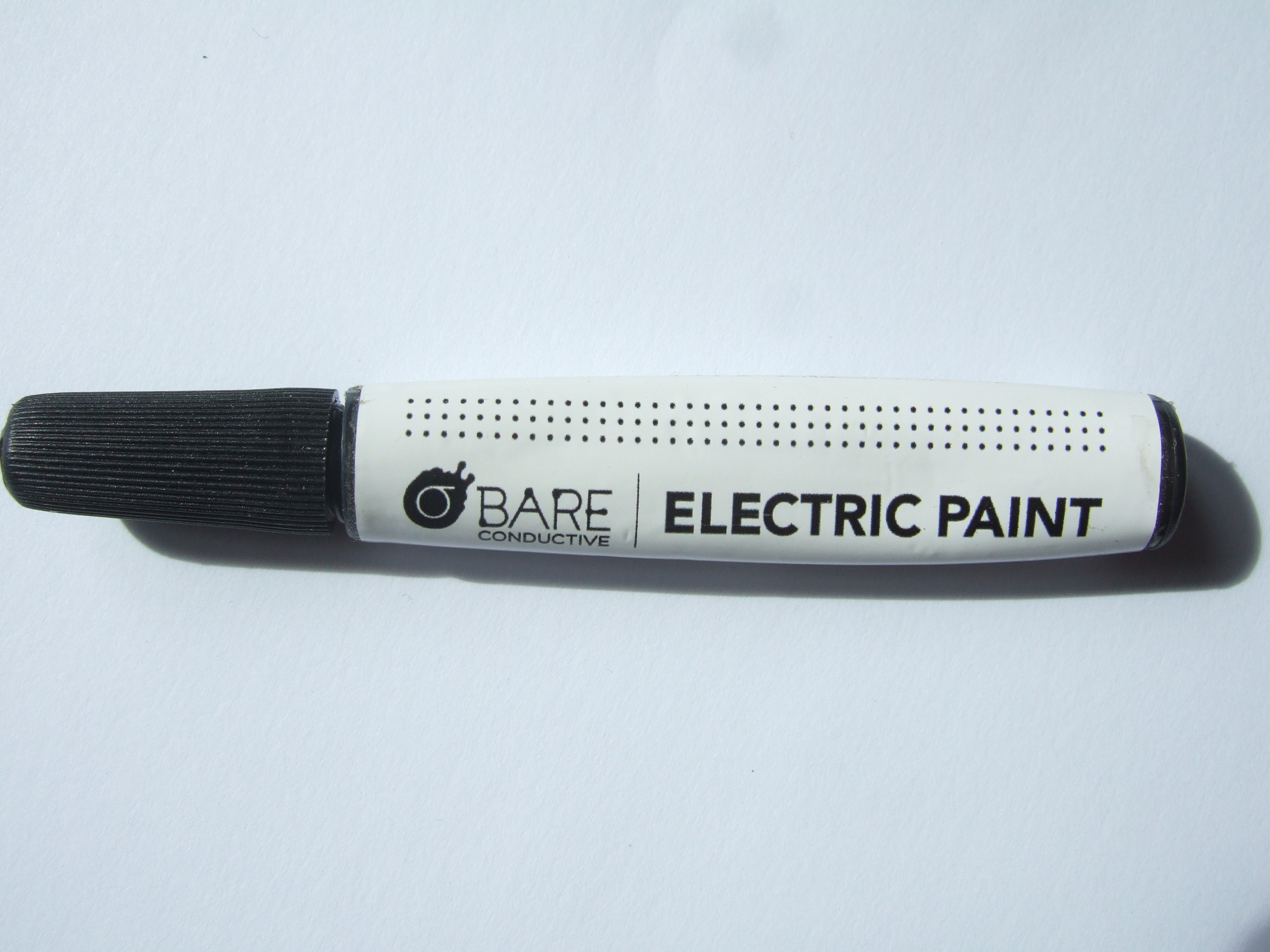 More info